OUR CORE CAPABILITIES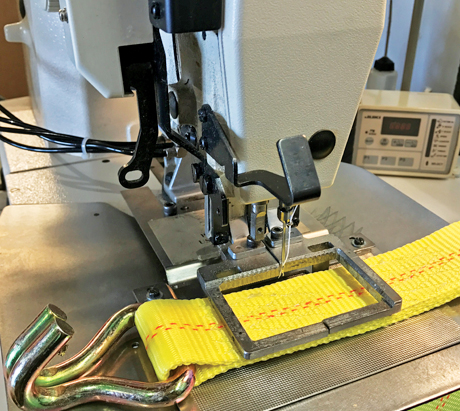 INDUSTRIAL SEWING & SEALING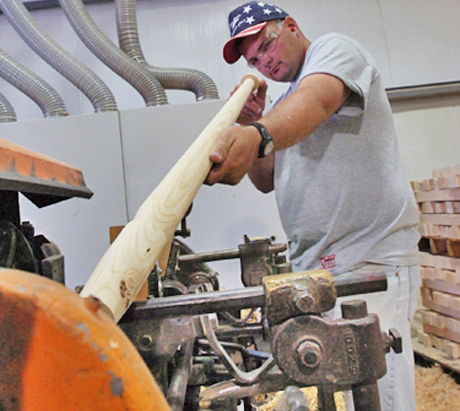 WOODWORKING
METALWORKING
INDUSTRIAL SEWING & SEALING
We manufacture commercial duty sewn and sealed components for the event rental industry including sidewalls, dropcloths and tent bags and also serve a diverse range of industrial markets including first reponder, hazmat and tie-down. Our Industrial Sewing department consists of highly trained industrial sewers with many years of experience perfecting their craft. Over the years we have earned a reputation for being very reliable partner for custom and private label sewing requirements. Our full sewing and sealing capabilities are included below.
Core Competencies
301 Lockstitch
304 Zigzag Stitch
401 Chainstitch
516 Safety Stitch
Automated Tacking
Automated Hot Knife Web Cutting
Automated Grommeting
Hot Wedge Heat Seal
15kW Radio Frequency Sealing up to 1x60"
Standard Materials
Vinyl Laminate
Vinyl Coated Mesh
Vinyl Coated Polyester
Polyester
Cotton Duck
Polyester Webbing
Polypropylene Webbing
Products & Services
Commercial Tent Sidewalls
Custom Pallivion Enclosures
Protective Drop Cloths
Various Bags
Straps & Tie-Downs
Decorative Skirting
Barrel & Block Covers
Vinyl Coated Tarps
Hosebed & Compartment Covers
Private Label Made-to-Spec
CUSTOM & PRIVATE LABEL SEWING
Advantage Tent Fittings is an Industry Leader in Custom and Private Label sewing requirements. From custom Tent Walls to Pavillion Enclosures, Advantage serves as a reliable silent partner that you can count on for all your custom sewn requirements. For new projects click the Request Quote button below and tell us about your requirements. A representative will follow up with you once your request has been reviewed generally within 1-2 buisness days.
Request for quote
OTHER CORE CAPABILITIES
Learn more about our Woodworking & Metalworking capabilities.
WOODWORKING
We are proud to manufacture safe and reliable wood products made of domestically sourced lumber that our business partners can consistently rely upon. From wooden tent stakes that secure military shelters to tent poles that support wedding and special event tents, our robust in-house woodworking capabilities enable us to maintain strict quality standards at a competitive value. If you are looking for wooden tent poles that are backed by decades of R&D, engineering and development don't settle for anything less.
Core Competencies
Moulding
Lathe Turning
Gangrip Saw (to width)
Chop Saw (to Length)
Router (to Template)
Laminating
Horizontal Drilling
Veritcal Drilling
Primary Materials
Hardwoods & Softwoods
Dimensional Lumber
Squares and Billets
Souther Yellow Pine
Ash, Beech, Birch, Maple & Oak
Primary Standard Products
Perimeter Poles for Tents
Center Poles for Tents
Ridge Poles for Tents
Tent Stakes
PROSPECTIVE VENDORS
Are you a saw mill who produces kiln dried dimensional lumber, squares or billets? If so Advantage is an active buyer of these materials and would love to hear from you. Please go to the Contact page and send us information about your company for consideration.
Contact us
OTHER CORE CAPABILITIES
Learn more about our Industrial Sewing & Sealing & Metalworking capabilities.
METALWORKING
If wooden tent poles don't fit your specifications, no problem. We source aluminum in high volume direct from the mill and assemble all of our metal tent poles in-house which results in significant savings for our customers. Our extensive tool and die portfolio gives our customers a wide range of aluminum tube and pipe diameters to choose from. We have the capability to manufacture aluminum tent poles with a splice by way of bolt and sleeve technology or a swage (slip fit) feature.
Core Competencies
Tube Swaging
Lathe Turning
Vertical Drilling
Grinding
Welding
Cut to Length
Primary Materials
6000 Series Aluminum
Hot & Cold Rolled Steel
Stainless Steel
Primary Standard Products
Perimeter Poles for Tents
Center Poles for Tents
Event Lighting Hardware
Standard Extrusion & Swage Die Sizes
1.75" & 4" Extruded Aluminum Tube
2", 4", 5" and 6" Extruded Aluminum
Swaging Dies: 1.75", 2.375" and 4" O.D.
Request for quote
OTHER CORE CAPABILITIES
Learn more about our Industrial Sewing & Sealing & Woodworking capabilities.